Elevate your brand with Digital Purpose.
Your business is unique, and so should be your digital strategy., we create engaging experiences that amplify your brand, expand your reach, and drive growth. Trust in Digital Purpose to take your online presence to the next level
Transform Visitors
Into Customers
A good website does more than just look nice—it turns casual browsers into potential customers. With Digital Purpose, experience the power of compelling web design to attract visitors and convert them. Drive your brand's reach with a digital marketing strategy that truly works.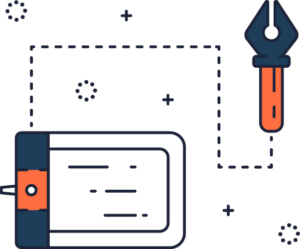 Expand Your Reach,
Amplify Your Brand.
At Digital Purpose, we don't just build websites—we create a digital presence that reflects your brand's unique personality. Our comprehensive marketing solutions are designed to promote your products and services to the right audience at the right time, widening your reach and bolstering your brand's identity.
Stand out with a brand that resonates.
A compelling logo isn't just visually appealing—it tells your brand story at a glance. With our expert branding services, we'll help you create a meaningful logo that not only grabs attention but also fosters recognition and builds trust among your audience. Forge strong connections and stand out from the competition
We are a team of creative professionals who are passionate and driven to assist in building exceptional brands.